•
CHAMPi'S WOT MODIFICATIONS
•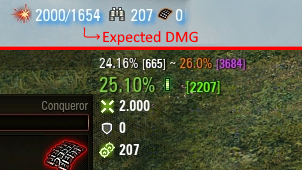 Expected Vehicle Values
---
version 1.26 for WoT 1.13.0.1
24. July 2021
---
Mod Description
Shows expected vehicle damage, marks of excellence percentage and many more infos in real time during the battle. Highly customizable!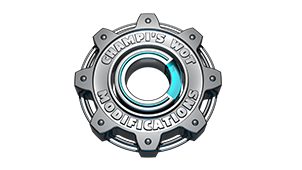 CHAMPi WoT Mods Installer
---
version #02 for WoT 1.13.0.1
24. July 2021
---
Mod Description
Windows installation application for CHAMPi WoT mods.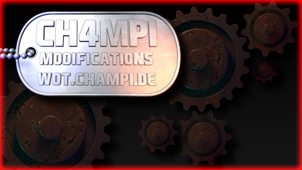 gambiter GUIFlash
---
v0.3.8
10. July 2021
---
Mod Description
This is not a standalone modification. It's an extension for WoT modders that allows you to dynamically create components for displaying text and graphic information in the flash interface of the game World of Tanks. Components are created and managed using Python scripts (client modifications).